The vine, the fruit, 
The culture of cultivation.
On our farm fruit growing and viticulture are strictly organic. Father Klaus and son Hansi are involved in cultivation and mum Priska takes care of the herb garden while the other son Martin and his girlfriend Nathalie manage the new Garni Hosler.You can see it's a family affair! The homegrown fruit is transformed into delicious products such as juices, chutneys and jams and can be purchased directly from the farm shop. Wine tastings can be held on the new wine terrace.
When a farmer loves the vines, you can taste it in his wine.
Farm boys: sons Hansi and Martin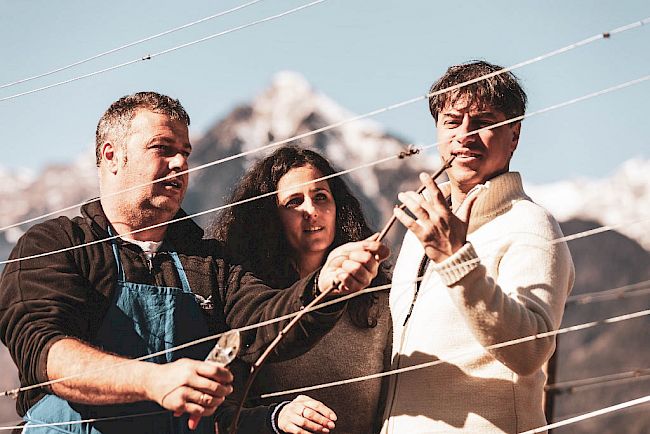 If you're curious, you're in! :-)
In the vineyard with Papa Klaus, when you love what you do it's not work