Greet your feet 
Hello Hosler! The Garni revival hotel and Oberhaslerhof's new neighbour has arrived to the hills of Merano. With 16 apartments situated on the farm's grounds and offering a bountiful breakfast, a plunge pool and tempting terrace, ideally situated for sipping on a sundowner – what more could you ask for? How about a scooter? Done – our Ciao scooters will soon also be available to our new guests. Join us for our opening and celebrate Hosler's homecoming!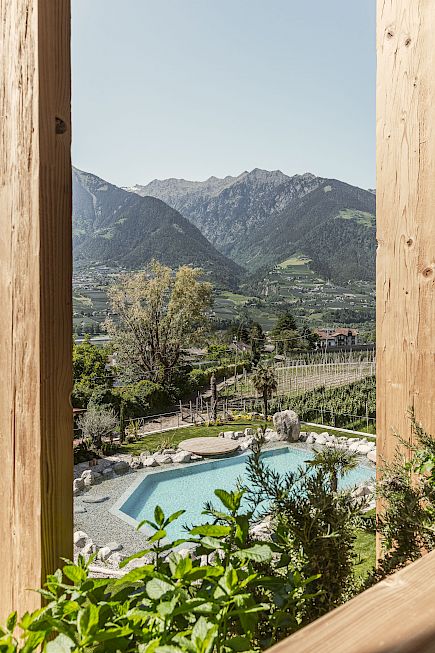 Pool with Self Service.
Cheers!
Shhhhhhhh.
Can you hear that? Neither can we! Here at the farm peace, quiet and nature surround.
Meet & Drink.
This is the place to be!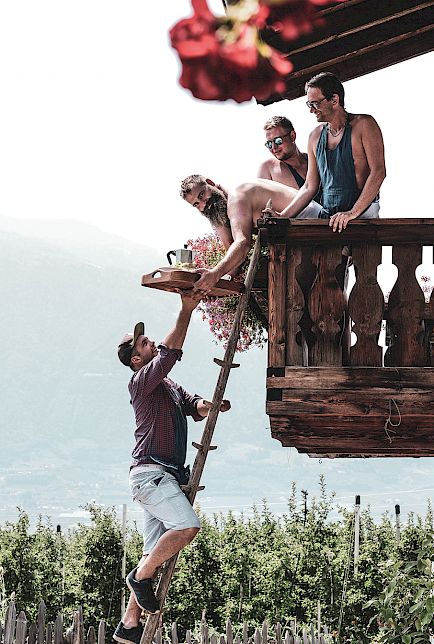 Home delivery.
Bountiful breakfast delivered daily to your door.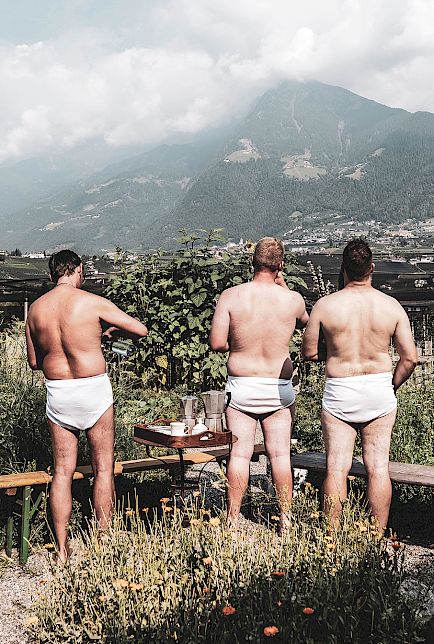 Che spettacolo!
Offering a wonderful view of mountain, spa town, apple trees and vineyards. Enjoy the show!
What's cookin' good lookin'?
We organise cooking classes, suggest recipes and even provide an entire shop with farm fresh local products. Hit the kitchen and whip up something sensational – all the ingredients are at your fingertips.
Ciao Ciao. Bye bye bicycle. Borrow our Ciao moped and head to the hills, Merano, or anywhere you please…full throttle! Ciao ciao for now
Taste the difference.
Here everything is possible.
Let's get sweaty.
Our Garni-sauna – where 'schvitzing' has never been so schexy.
Herbs, fruit, wine.
We cooltivate everything!